You're going to love the compliments you'll be receiving after using RevitaLash for a few weeks.
"Your lashes are sooo long!" and "Your eyes are looking amazing" will become a very common experience.
RevitaLash is a breakthrough cosmetic formula that transforms lackluster lashes into a beautiful asset you'll soon consider your best feature.
Ophthalmologist formulated. Dermatologist reviewed
Clinically tested
Hypoallergenic and Non-irritating
Vegan-friendly and Cruelty-free
Oil-free and safe for use with eyelash extensions
Does not contain Parabens, Phthalates, BHT, Gluten
98% Reported Improved Lash Appearance
98% Reported Healthier-Looking Lashes
98% Reported Stronger Lashes
Ditch the fake eyelashes and find out why RevitaLash is trusted by millions worldwide and by so many delighted Beauty Lounge customers!
Size: 2.0 ml (3 months supply)
Only The Beauty Lounge gives you:
Our exclusive 90 Day Longer Lashes Money Back Guarantee™
Post-purchase email with important advice and tips
Exclusive RevitaLash VIP Lifetime Discount for all future orders
Genuine, fresh stock from official NZ supplier
Real reviews and feedback from 220+ customers
Over 10+ years of eyelash serum sales experience and advice
Peace of mind: we're New Zealand's #1 RevitaLash retailer
Latest Formula & Packaging
Genuine RevitaLash Guaranteed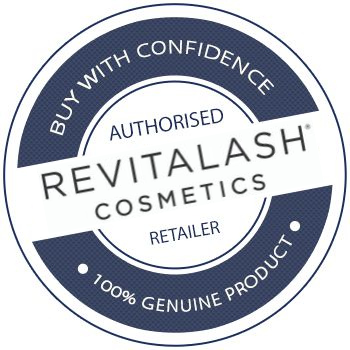 We sell only 100% authentic, genuine, brand new RevitaLash which we get from the official New Zealand distributor. Watch out for unauthorised product being sold on TradeMe, eBay and StrawberryNet. These are not authorised retailers and you will be receiving unboxed, expired or counterfeit product which at best will not work or at worst could be dangerous. We've been an authorised stockist longer than any other online retailer in New Zealand and have tens of thousands of delighted customers around the world. We're the largest retailer of RevitaLash and RevitaBrow in New Zealand & Australia and give you our exclusive 90 Day Longer Lashes Guarantee. We never have and never will muck around with counterfeit product, our hard-earned reputation is not worth risking to save a few dollars.

Authorised Retailer, Genuine Product
We've been selling RevitaLash longer than any other online retailer in New Zealand and have always sold product sourced from the authorised New Zealand distributor.
We're proud to be New Zealand's leading retailer of RevitaLash. We use this experience to provide you with the best advice and service.

90 Day Money Back Guarantee
We know RevitaLash works - we've seen the results in thousands of delighted Beauty Lounge customers.
We're so confident RevitaLash will give you amazing results, if you don't see results within 90 days send it back for a full refund!
What Kind Of Results Can I Expect From RevitaLash?
With over 6 years of experience helping women grow their eyelashes, we've seen some remarkable transformations. It's difficult to describe the confidence boost our ladies have seen with their beautiful long, natural eyelashes. Let us give you a typical example of the results you'll achieve with an eyelash conditioner like RevitaLash.
Week 1
Erica started out with very short, stubby eyelashes (sorry Erica!). Tired of paying for expensive and time consuming eyelash extensions, we recommended Erica try an eyelash conditioner.

Week 6
By week 6, Erica was enjoying more length in her eyelashes than she had ever dreamed of. Many people stop here and revert to a maintenance application to keep this length. But not Erica...
Week 12
After only 12 weeks, Erica was sporting these beauties. Notice not only how much longer they are, but the natural curl and darkness. Who needs fake eyelashes when you've got the real thing?

Learn More About RevitaLash
RevitaLash Overview
A breakthrough, category-leading eyelash conditioner featuring a high impact, proprietary technology for dramatic-looking eyelashes.
Conditions the eyelashes to help protect from brittleness and breakage
The Curl Effect® helps naturally lift and curl the eyelashes
Helps improve flexibility, moisture, and shine
Helps defend eyelashes from daily aggressors
Enhances the appearance of beautiful, younger-looking, more luxurious eyelashes
High impact BioPeptin Complex® peptides and botanicals saturate the lashes with moisture, keeping them soft, luxurious and healthy-looking
Hypoallergenic • Non-irritating • Dermatologist Reviewed • Ophthalmologist Reviewed • Clinically Tested • Not Tested on Animals
Key Ingredients
BIOPEPTIN COMPLEX® Proprietary blend of biotin, green tea extract (rich in panthenol), peptides, and lipids. Helps condition and strengthen lashes while defending from breakage and brittleness. GINSENG & SWERTIA JAPONICA Plant extracts high in anti-oxidants and vitamin B. Helps protect and revitalize. SAW PALMETTO High in fatty acids and plant sterols. Helps condition and shine. WHEAT PROTEIN High in amino acids, peptides, and B vitamins. Helps fortify, smooth, and condition.
THE WORLD'S MOST AWARD WINNING EYELASH SERUM


The RevitaLash Story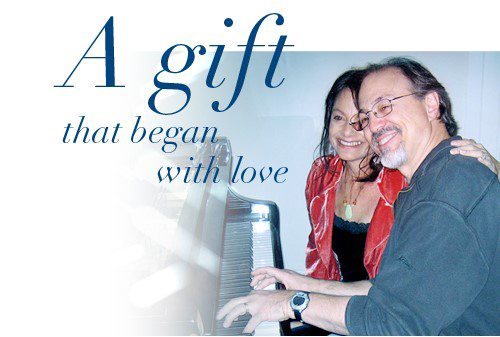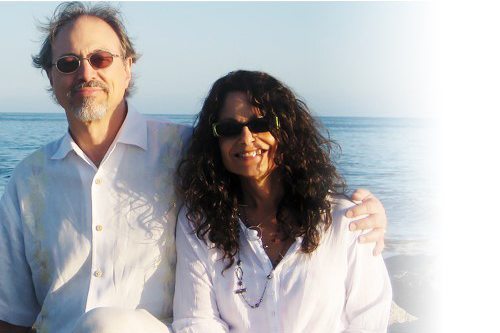 Michael Brinkenhoff, M.D, an ophthalmologist for over 30 years, fostered the initial success of the company based on one remarkable product, RevitaLash® Eyelash Conditioner. The original concept was developed as a special gift to meet the personal needs of his beautiful wife Gayle while she was recovering from metastatic breast cancer treatments. Gayle's once-beautiful eyelashes had become dull, brittle, and lifeless. Dr. Brinkenhoff believed he could find a way to give Gayle's eyelashes the look of renewed health, strength, and beauty – thus RevitaLash® was born. The immediate success of RevitaLash® Eyelash Conditioner sparked a desire by the husband and wife duo to innovate, create and deliver a collection of trusted cosmetic products that could help meet the aspirations of others seeking to enhance their natural beauty, build their confidence and feel revitalized. Now, RevitaLash Cosmetics are celebrating their 10 year anniversary. Trust, integrity, beauty and innovation remain at the core of Athena Cosmetics, Inc. and the RevitaLash® brand as it evolves and emerges as the global leader in the eyelash and eyebrow beautification category. A leader, an innovator, a trusted partner ready to support the success of its business affiliates and meet the product performance needs of its valued customers, the company remains devoted to its heritage and the pursuit of natural beauty today and for years to come. Philanthropic endeavours remain at the heart of Athena Cosmetics, including direct financial support for breast cancer research and educational initiatives. This is all made possible by your continued support of their company and the RevitaLash products.
How to Use RevitaLash
Prep
Wash hands and face with a mild soap & water. Let face and eye area dry completely prior to application.
Step 1
Once-a-day, apply a thin line to clean and dry eyelashes above the level of the skin
Step 2
One brush stroke is sufficient to cover eyelashes.
Note
Only a small quantity is needed to beautify and promote the attractiveness of natural lashes. For best results, use consistently. Be sure to let RevitaLash® Advanced dry before applying make-up. If using make-up remover, be sure to wash off all residue prior to RevitaLash® Advanced application. There is no added benefit to using RevitaLash® Advanced more than once per day.
Your RevitaLash Questions Answered
RevitaLash Ingredients
BioPeptin Complex®
Biotin, green tea extract rich in panthenol, peptides, and lipids help condition and strengthen lashes while defending from breakage and brittleness.
Ginseng & Swertia Japonica
Plant extracts high in anti-oxidants and vitamin B; help protect and revitalise.
Saw Palmetto
High in fatty acids and plant sterols; help condition and shine.
Wheat Protein
High in amino acids, peptides, and B vitamins; help fortify, smooth, and condition.
Also contains
Aqua, Glycerin, Biotin, Cellulose Gum, Phenoxyethanol, Chlorphenesin, Disodium Phospahte, Phosphoric Acid, Decloro Dihydroxy Difluoro Ethycloprostenolamide, Butylene Glycol, Calendula Officinalis Extract, Panax Ginseng Extract, Serenoa Serrulata Extract, Camellia Sinensis Extract, Swertia Japonica Extract, Triticum Vulgare Germ Protein, Pentylene Glycol, Biotinoyl Tripeptide-1, Octapeptide-2.
Eyelash SERUMS COMPARED
We've compiled the following data from feedback from thousands of customers over 7 years of selling eyelash serums.
fLash
LiLash Demi
LiLash Full Size
RevitaLash 1.0ml
RevitaLash 2.0ml
RevitaLash 3.5ml
Price (RRP)
$64.00
$119.00
$189.00
$79.00
$129.00
$189.00
Size
2ml
2ml
4ml
1ml
2ml
3.5ml
Months Supply
3
3
6
1.5
3
6
Cost per mL
$32.00
$59.50
$47.25
$79.00
$64.50
$54.00
Cost per Month
$21.33
$39.66
$31.50
$52.67
$43.00
$31.50
Cost per year
$255.96
$475.92
$378.00
$632.00
$516.00
$378.00
RETURN RATES
Return Rate (no results)
0.08%
0.24%
0.06%
Return Rate (irritation)
0.26%
0.32%
0.28%
CUSTOMER REVIEWS
Number of Reviews
142
415
176
Average Rating
4.69
4.75
4.73
OUR RATINGS
Length
Strength
Density
Return rates are based on purchases made from The Beauty Lounge since November 2016. Our ratings based on overall customer feedback from over 7 years selling eyelash serums. Customer review figures as at February 2018.
BEAUTY LOUNGE SERVICE REVIEWS
Read what our customers are saying about their online shopping experience with The Beauty Lounge
Read More Service Reviews

Fabulous service
- Monique, 25 November 2023

Great product (Blinc mascara), turned up as expected. So happy that I can still purchase this somewhere.
- Janet, 24 November 2023

Easy website to use quality products and quick delivery. I recommend. The Beauty Lounge
- Kerri, 22 November 2023

I love this website as it's so easy to navigate and most of the products have colour swatches so you can gauge how a colour will suit your skin tone. The nail colours I've selected have all looked even better when I unpacked them and the quality is excellent. Service is really efficient and very timely which is why I keep ordering more. It's fun and exciting looking forward to my next purchase arriving from the courier. Thanks The Beauty Lounge. 🙂
- Noeline, 21 November 2023

Great to find my favourite mascara on a NZ site. Ordering was easy, delivery prompt. Great service, very happy customer.thnx
- Sheryl, 20 November 2023

Highly recommended online seller. I always find what I'm looking for and the customer service is exceptional.
- Anna Laios, 18 November 2023

Great service was delivered in the time frame that is stated
- Sue mccarthy, 18 November 2023

Service was super quick - it came in the time it said it would all the way from AKL to WGN. Very impressed with the comms to!
- Anna, 10 November 2023

Excellent service. Very happy.
- Hutch, 8 November 2023

Super fast delivery. I'm always happy!
- Julie Spykerman, 7 November 2023