Free Overnight Tracked Delivery
You're going to love the compliments you'll be receiving after using RevitaLash for a few weeks.
"Your lashes are sooo long!" and "Your eyes are looking amazing" will become a very common experience.
RevitaLash is a breakthrough cosmetic formula which transforms lacklustre lashes into a beautiful asset you'll soon consider your best feature.
Longer lashes in as little as 4-6 weeks
Peptides and botanicals saturate lashes with moisture, keeping them soft and luxurious
Cosmetically created and tested
Non-irritating. Doesn't sting. Safe for sensitive eyes.
Ditch the fake eyelashes and find out why RevitaLash is trusted by millions world wide and by so many delighted Beauty Lounge customers!
Size: 2.0 ml (3 months supply)
Only The Beauty Lounge gives you:
Our exclusive 90 Day Longer Lashes Money Back Guarantee
Post-purchase email with important advice and tips
Exclusive RevitaLash VIP Lifetime Discount for all future orders
Authentic, new, fresh stock from official NZ supplier
6+ years of eyelash serum sales experience and advice

Authorised Retailer, Genuine Product
We've been selling RevitaLash longer than any other online retailer in New Zealand and have always sold product sourced from the authorised New Zealand distributor.
We're proud to be New Zealand's leading retailer of RevitaLash. We use this experience to provide you with the best advice and service.

90 Day Money Back Guarantee
We know RevitaLash works - we've seen the results in thousands of delighted Beauty Lounge customers.
We're so confidentRevitaLash will give you amazing results, if you don't see results within 90 days send it back for a full refund!
What Kind Of Results Can I Expect From RevitaLash?
With over 6 years of experience helping women grow their eyelashes, we've seen some remarkable transformations. It's difficult to describe the confidence boost our ladies have seen with their beautiful long, natural eyelashes.
Let us give you a typical example of the results you'll achieve with an eyelash conditioner like RevitaLash.
Week 1
Erica started out with very short, stubby eyelashes (sorry Erica!).
Tired of paying for expensive and time consuming eyelash extensions, we recommended Erica try an eyelash conditioner.

Week 6
By week 6, Erica was enjoying more length in her eyelashes than she had ever dreamed of.
Many people stop here and revert to a maintenance application to keep this length. But not Erica...

Week 12
After only 12 weeks, Erica was sporting these beauties. Notice not only how much longer they are, but the natural curl and darkness.
Who needs fake eyelashes when you've got the real thing?

Learn more about RevitaLash
A breakthrough, category-leading eyelash conditioner featuring a high impact, proprietary technology for dramatic-looking eyelashes.
Conditions the eyelashes to help protect from brittleness and breakage
The Curl Effect® helps naturally lift and curl the eyelashes
Helps improve flexibility, moisture, and shine
Helps defend eyelashes from daily aggressors
Enhances the appearance of beautiful, younger-looking, more luxurious eyelashes
High impact BioPeptin Complex® peptides and botanicals saturate the lashes with moisture, keeping them soft, luxurious and healthy-looking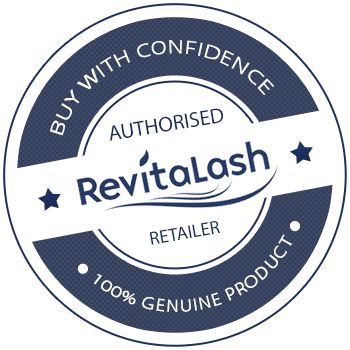 How to use RevitaLash
Prep
Wash hands and face with a mild soap & water. Let face and eye area dry completely prior to application.
Step 1
Once-a-day, apply a thin line to clean and dry eyelashes above the level of the skin
Step 2
One brush stroke is sufficient to cover eyelashes.
Note
Only a small quantity is needed to beautify and promote the attractiveness of natural lashes. For best results, use consistently. Be sure to let RevitaLash® Advanced dry before applying make-up. If using make-up remover, be sure to wash off all residue prior to RevitaLash® Advanced application. There is no added benefit to using RevitaLash® Advanced more than once per day.
RevitaLash Ingredients
BioPeptin Complex®
Biotin, green tea extract rich in panthenol, peptides, and lipids help condition and strengthen lashes while defending from breakage and brittleness.
Ginseng & Swertia Japonica
Plant extracts high in anti-oxidants and vitamin B; help protect and revitalise.
Saw Palmetto
High in fatty acids and plant sterols; help condition and shine.
Wheat Protein
High in amino acids, peptides, and B vitamins; help fortify, smooth, and condition.
Also contains
Aqua, Glycerin, Biotin, Cellulose Gum, Phenoxyethanol, Chlorphenesin, Disodium Phospahte, Phosphoric Acid, Decloro Dihydroxy Difluoro Ethycloprostenolamide, Butylene Glycol, Calendula Officinalis Extract, Panax Ginseng Extract, Serenoa Serrulata Extract, Camellia Sinensis Extract, Swertia Japonica Extract, Triticum Vulgare Germ Protein, Pentylene Glycol, Biotinoyl Tripeptide-1, Octapeptide-2.