For decades we've battled hair wars with potions, lotions and damaging heat tools. It's time to liberate ourselves from the shackles of the traditional conditioning experience…But how?
With Inverse – the world's first ice conditioner. A genius hair tool that improves the condition of your hair, every time you use it. No chemicals, no heat, no cords, no mess! This frozen beauty locks in moisture to give you softer, stronger, shinier, healthier and more manageable hair.
Open your mind, reach for the freezer door and unleash the treasure within.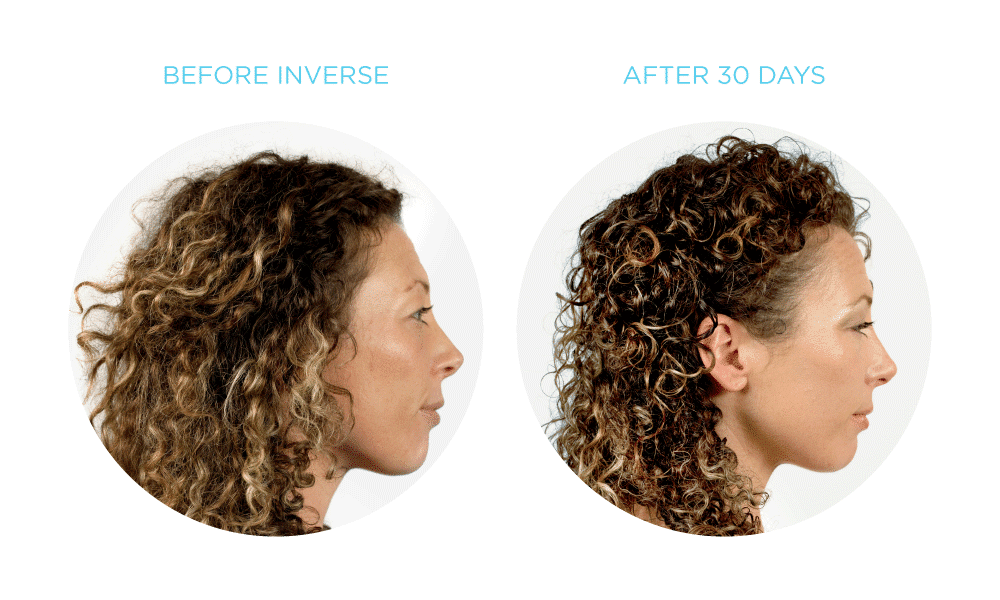 HAIR NEED A HOLIDAY?
Give your hair the getaway it deserves with Inverse and you'll be laughing your way to softer, stronger, shinier, healthier and more manageable hair in just two weeks. Take the plunge and get the benefits of sub-zero temperatures on your hair without having to stick your head in a bucket of ice-cold water!
LOCKED IN HYDRATION
High temperatures remove the moisture in your hair, stripping the goodness needed to keep it strong and healthy. Inverse conditions your hair by locking moisture deep inside each strand, keeping it in a beautiful, healthy state for longer.
STRONGER HAIR

Stronger hair means less breakage, it's that simple. Inverse directly strengthens your hair, with elevated hydration and deep restoration within the fibres. Your natural hair will shine and flourish.
SMOOTHER FEELING
Nourishing your hair from within results in a silky-smooth feel. With Inverse, hair becomes easier to brush, style and manage – giving you ultimate control.
BETTER DEFINITION
Prolonged use of the Inverse conditioning system will hydrate, revitalise and heal your hair, giving you better definition and less fly-away. Colour of the hair is improved, curly hair falls naturally in groups instead of separating into thin, frizzy strands and all hair types have an increased, noticeable shine and well-polished finish. The more you use it, the better it gets.
RESTORED HEALTH
Damaged, lifeless hair can be difficult to restore to health – using sub-zero temperatures, Inverse can help restore your hair's natural lustre. Inverse repairs your hair at a micro level, giving you healthy hair from the inside out. Unlike hot tongs, the more you use Inverse, the better the results.
LASTING EFFECTS
Cooling down your hair straight after heat treatment can help achieve a more permanent set. Using Inverse after heat styling means you can spend less time fixing up your hair and more time enjoying your day or night.